If you are a major foodie and like to travel, you have to save these Black restaurants as the next place you eat. All of these restaurants are Black-owned and sprinkled around the world. Get ready to learn about some great places you can plan to eat at on your next vacation or go visit as soon as you can! Black-owned restaurants are an easy and generous way to support Black people, Black families, and Black neighborhoods and you can make your first stop right here in America.
As a resident of Phoenix, Arizona, I have to vouch for "Hint of Soul" who definitely holds at least one of the championship titles of "best soul food in Phoenix." What makes it even cooler is that it opened during the COVID-19 pandemic. The food is awesome and so is their customer service. Some signature foods you will want to try, at least once, are the Garlic Parmesan wings, Kickin' Kanjun Chicken Alfredo, Granny's Collards and the Royal Peach Cobbler. At the moment the restaurant is closed for inside dining but they do deliver and cater as well. So, next time you are in Phoenix, order some Hint of Soul and prepare to take a huge nap or make it a movie night with some great soul food!
This place is a real cut above, and since this was my first time, I thought I would give big kudos to the chef and staff. Generous portion sizes and easy on the wallet. I will most definitely order again, and I highly recommend this gem.—Linda (Yelp Reviewer)
---
Iyoko is a high end Nigerian restaurant.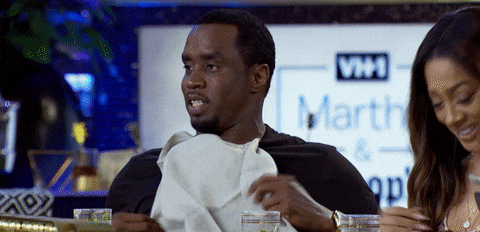 Iré Hassan-Odukale partnered with his childhood friend Jeremy Chan to create this unique and sophisticated restaurant that you pretty much have to reserve a table up to two months in advance as it's so popular! It has a dinner and lunch tasting menu that changes everyday as well as a full bar. Recommendations would be their Plantain Caramelized in ginger & kelp, Uziza Jam or the Native Breed Beef, Peppercorn Blend and Onion Caramel on their Dinner Menu. Their Lobster, Béarnaise & Aubergine and Smoked Jollof Rice can be found on the lunch menu. If you are a drinker and love a good wine or Cocktail, try the Cassava Sour and the fruity red Domaine de la Pepiere (a 2020 French wine). Even though the menu changes all the time, I am pretty sure if you ask for a particular dish, it can be made for you.
It is said to be a relaxed and comfy restaurant and even the presentation of the food is quite elegant!
Incredible dining experience – we did the tasting menu and it was worth every bit of the price! We especially loved the crispy plantains, the shrimp, the turbot and the fried rice. Service was extraordinary and the restaurant has a really nice vibe/decor. Highly highly recommend!—Nandini (Google Reviewer)
---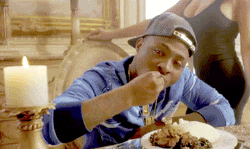 Featured in Capetown Magazine, Gomotsegang Modiselle and Oginga Siwundla, were two former contestants of the hit TV show My Kitchen Rules SA. This place is famous for their all day breakfast menu and location. Unfortunately, there is no website to view full menus and look over the restaurant a bit, but you can follow them on Instagram and Facebook to get a better look at their menu and reviews. A popular food is their french toast that is made of crushed cornflakes, maple syrup and vanilla mascarpone. Personally, there isn't enough information or reviews for this place leaving it to not get the action I feel it deserves. Yes, if you are just cruising by in Capetown you might pop in and enjoy some food and coffee, however who wants to miss out on tasty slow cooked, well seasoned Mogodu (tripe) and perfectly seasoned potjiekos with seasonal vegetable from beef to oxtail?!
The Hot Skillet Cost: Breakfast: R50–R85 | Lunch: R70–R100
Opening Times: Monday to Saturday: 8am–5pm
Address: Young Blood Gallery|70 Bree Street| Cape Town | +27 (0) 61 522 5296
---
Drifting into my three favorite things, food, cocktails and dancing, Bloom Bar offers good music, drinks, and food. You can even get a VIP experience in one of their cute cabanas.
Located in the heart of Accra, Ghana, this fun lounge won two awards for Best Night Life in 2018 and Best Game Changer! They actually do say that visitors should check this place out and try their signature cocktails. One recommended cocktail would be the Bloom Punch mixed with rum, pineapple juice and some other flavored goodies, served in a pretty nice sized couple getting all your moneys worth! You can't have a cocktail without the "meat platter" full of Kebabs, Grilled Sausage, Wings, Grilled Spicy Pork, Sweet Sausages and Grilled Chicken.
If you aren't into the crowd scene, this place may not be for you, but if you don't mind dancing your stuffed stomach away, Bloom Bar should be on your local and travel list!
---
If you're ever in Cairo, Egypt and you love Middle Eastern, Egyptian, Barbecue, and Arabic food, Al Khal Egyptian Restaurant is a requirement!
The atmosphere alone is mesmerizing, enveloped with chic decor and located in the massive InterContinental Citystars hotel complex. The Egyptian dishes here are absolutely authentic, affordable and they serve delicious fresh bread with every meal. Al Khal prides itself on the customers experience, with professional customer service! Some favorites are the Infused with exotic spices, try our Egyptian Fatta with Lamb Mozza infused with some tasty exotic spices or if you don't mind pigeon, the Hamam Mahshi, is one of the delicacies of Egypt!
---
Switching up the pace a bit, I'd like to introduce you to Mr. Digby Stridiron aka Chef Digby who is a travel Chef and restaurant consultant. The reason he is in this top 10 of Black-owned restaurants and foods is because what he is doing is incredibly rare, but also motivating; and he is a damn good cook! Interestingly enough, he owned two award winning restaurants in St. Croix, called Braata and Balter, now closed. He is now a partner and consults for two really cool restaurants Ama Cane Bay and Breakers Row ,(See below #4).
Chef Digby focuses on West Indian food moved by the African Diaspora. Did I mention he's been featured in the New York Times, Food & Wine, The Wall St. Journal, Departure, Bon Appetit, Plate, Travel & Leisure, The New Yorker, Coastal Living any many more!
He offered his services as a culinary ambassador for the U.S. Virgin Islands, and received the 2014 Chef of the Year award from the Caribbean Tourism Association. He also is founder of WICA (West Indian Chefs Alliance).
He is now in St Thomas, but travels all over consulting other restaurants bringing his expertise and love of food!
If you are curious about any of his recipes, I have gotten really good reviews on the Ginger Jerk Chicken and the Whole Caribbean Snapper! I would keep a look out for this extraordinary chef and definitely check out some of the restaurants he consults.
---
Who wouldn't enjoy a delicious meal by the Atlantic Ocean owned by the incredible Chef Digby! In 2019, Digby opened Ama at Cane Bay, on the North Shore of St. Croix as well as Breakers Roar & Carolines. Ama Cane Bay is a viable seafood restaurant and one of Trip Advisors travelers choice picks.
"Wow, what a view! A small, intimate, outdoor seating, rocky coastline, sunset dinner setting. Loved it, and the food and drinks were delicious too. Attentive service. We loved it."- June 2021 Customer Review
This place has such good reviews that some people actually visit the place twice on their vacation. Some absolute must haves from customer reviews are the beef tartare, lobster tortellini, short rib puff pastry, and honey pie!
---
Another Black American restaurant to visit whenever you are in the United States is "My 2 Cents." California is always the hot state for visitors, so why not make sure you are digging into the Cali experience with some soul food! This isn't just any soul food, though. I mean, they have something called the Fried Green Tomato Taco that is out of this world good; with it's crispy and savory flavor!
An equally incredible dessert is their Strawberry Cake with strawberry frosting and a yummy fresh strawberry on top.
All the food is pretty much delicious, just depends on what you have a taste for that day. They serve Sunday Brunch as well.
"Finally, a place that offers green fried tomatoes done right! " Yelp Review.
Fried Green tomatoes are all the rage in the African American community, so if you have never tried them before, you want to try them here!
The restaurant is cute and also offers outdoor dining. Reviewers pat the staff on the back for excellent service and say when they're there it feels like home.
---
I would never leave out the Vegan lovers! Jah Jah By Le Tricycle has wonderful African Vegan food and they are located in Paris! This place has a cozy and fun atmosphere and if you decide to dine in, it has long communal tables and cozy nooks with armchairs. People give 100% kudos to the taco plate and their dessert plates. Customers also love the raw, hot, and cold bowls.
If you like more of an intimate environment, then you should at least give it a try. You can tell this place was built for get togethers and for people to sit and be social.
My husband had the hot bowl (chaud) and I had the cold bowl (froid), and we shared a fresh juice of the day. I appreciated that the bowls were well balanced, with generous portions of protein (lentils, chickpeas) and starches (sweet potatoes, rice, pumpkin, squash) and each had an attractive selection of flavorful vegetables and salad, and delicious sauces.- Trip Advisor Customer Review
So, if you are Vegan and cruising Paris, France, whether you are a visitor or long time resident, Jah Jah is a must try! I guarantee you will love it!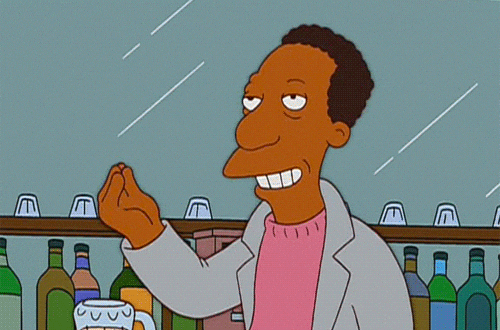 ---
Rwanda's capital city owns one of the most relaxed, internationally focused dishes, and tourist based restaurants around. Even if you live in Rwanda, take a staycation and get away from the every day worries. This restaurant also has an amazing view of the city as well as the African Hills. Heaven Restaurant has made number one for its hospitality, culinary, and environmental experience it brings to each individual. It is also part of one of the most popular resorts; The Heaven Rwanda Resort.
The servers work hard to give 100% excellent customer service as well as the Chefs creating appetizing dishes that people will come back for.
The Guacamole and plantain chips is my favorite thing on the menu and I look forward to morning coffee in the restaurant overlooking beautiful Kigali- Trip Advisor Customer Review
Heaven Restaurant works closely with local farmers to bring organic food and recipes. They work with Executive Chefs from around the world and have been the top rated restaurant in Rwanda for years due to their wonderful atmosphere, 5 star food, and beautiful views of Kigali. They have dining all day, weekend brunch, and random specials daily. They even bring in cultural events to entertain guest while eating! So, I say go ahead and enjoy the full experience, not only with the restaurant but the whole resort!
---
I don't know about you but my mouth is watering after reading this list! Let us know if you've been to any of these Black-owned restaurants and what your favorite dish was!